MGM Grand Hotel Casino
Check Rates at the MGM Grand Hotel Casino website.
Emerald-green glass-clad and guarded by a 45-foot-tall bronze lion, the MGM Grand Hotel and Casino is located on the south end of the Strip. The hotel contains theaters and arenas featuring musicians and performers. The hotel contains a coconut-grove garden with five pools, three spa tubs and one-quarter mile slow-moving river. The MGM Grand Hotel and Casino contains a 29,000 square foot Japanese-style spa and health center offering treatments including Zen Stone Massage and Fijian Sugar Rub. The spa includes a fitness center, saunas, steam rooms, spa tubs and Cristophe Salon of Beverly Hills.The hotel contains 16 other restaurants and a shopping and dining mall. MGM Grand Hotel and Casino includes a business center and conference rooms.
MGM Grand is now charging for parking. See the link below:
Parking info for MGM Resorts
Hotel
MGM Grand Hotel and Casino contains 5,034 guest rooms in a 30-story building. Rooms contain wired, wireless and television Internet access. Select rooms feature marble bathrooms and separate tubs and showers.
Also see:
Signature at MGM Grand

The credit or debit card used to reserve your reservation will be required upon arrival to register. We will place an authorization against this account to cover applicable charges for room, tax and resort fees, as well as a $100 incidental amount per day to allow you access to room charging privileges and may result in additional authorizations should your charges exceed the originally approved amount. Guests using a debit card in lieu of a credit card acknowledge unused funds are released upon check-out may take 3-7 business days for domestic banks and up to 30 days for international banks to become available through their financial institution.


Resort Fee
$37.00 per night. Includes:
Internet Access
Fitness Center Access
Local & 800 Phone Calls
Additional Inclusions

(Fee amount subject to change without notice and does not include tax.)
Casino
With denominations ranging from 1 cent to $500, we offer thousands of slots, video poker, and multi-game machines.
For even more excitement, try our custom machines that you won't find anywhere else in Las Vegas. Majestic Lions, our most popular $1 progressive machine, pays out over $750,000 each day. Want more? For a chance to win $1,000,000, take our exclusive Lion's Share slot machine for a spin.
Grand Spa & Health Club
Phone: (702) 891-3077
MGM Grand Spa
There is a place of profound rest and deeply felt rejuvenation. A place where the physical, the mental and the spiritual are equally cared for. A place to renew one's strength and sense of self. A place that's all about you.
Discover the delicious luxury of a gentle massage, soothing facial, flawless manicure or pedicure by specialty trained practitioners who approach their work with the skill of an artist. Here, youll be surrounded by graceful sculpture, soothing music and rippling water.
MGM Fitness Center
Our state-of-the-art Fitness Center is all the inspiration you need to work out. Enjoy the steam room, saunas, whirlpools and the latest cardiovascular and weight-training equipment - all in a relaxing and inviting setting.
Pool
A Tropical oasis and sunbathers paradise. Whatever you call it, the Grand Pool Complex is the most elegant swimming and sunbathing experience in the world. You have your choice from 5 shimmering swimming pools and three relaxing whirlpools. Or sit back and enjoy a ride down our meandering river. Like any exotic paradise, the Grand Pool Complex is surrounded by lush foliage, bridges, fountains and waterfalls. Its your own island getaway.
For your pleasure, the Grand Pool Complex is open year-round, with a minimum of one pool and one whirlpool open 7 days a week. Summer hours are 7am-8pm daily & lazy river is open 10am-6pm
Clubs
Hakkasan Las Vegas
More information for Hakkasan Las Vegas
Hakkasan Las Vegas, an innovative restaurant and nightclub concept, offers guests a 360-degree curated experience.
Indefinite

Hakkasan at the MGM is one of the hottest EDM nightclub in Las Vegas.

Dec 29 Sun

NYE Party Week end with DMX

Dec 30 Mon

NYE Party Week end with Tiesto

Dec 31 Tue

NYE Party with DJ Steve Aoki Under the largest Kinetic Light installation in the US of A!! Open Bar 8pm-10pm Ladies $79.00/VIP $100.00 & Guys $131.00./VIP $150.00
Wet Republic Ultra Pool
More information for Wet Republic Ultra Pool
Wet Republic, MGM Grandís ultra pool, provides guests with the ultimate nightlife vibe merged seamlessly with poolside pampering and relaxation.
Lounges & Bars
Centrifuge
More information for Centrifuge
This is the place to come to start the night. With trendsetting cocktails and a staff that brings the energy to a new level, come in for a round or two.
Losers Bar
More information for Losers Bar
Whiskey Down
More information for Whiskey Down
Whiskey Down is an intimate lounge featuring six Blackjack tables, seven video-poker machines at the bar and seating for up to 64 guests.
Entertainment
Information 702-891-7777 or 800-929-1111





Brad Garrett's Comedy Club

Indefinite

Comedy Night
8pm Nightly 90-minute set Tickets $39.00, $49.00, $59.00 & Brad Garrett's Scheduled show:Tickets $59.00, $69.00, $79.00 +tax & fee. Brad Garrett Shows: Find Comedy Night Tickets --- > Also Try Here

Dec 31 Tue

Michael Loftus & Jeff Scheen New Year's Eve 8:00pm Tickets from $59.00 +tax & fee. Find Michael Loftus & Jeff Scheen Tickets



CSI: The Experience

in the Studio Walk. For tickets and information call: 702.891.7006 or 877.660.0660

Indefinite

CSI: The Experience An interactive 90-minute exhibit providing visitors with a hands-on, exploratory, multi-sensory experience in the world of crime scene investigation. Designed to educate the public about forensic processes, procedures and technologies, visitors will investigate a "real" crime scene and interact via video with favorite characters from the hit television show as well as real-life forensic experts. 2 Crime Scenes for the price of 1! A savings of over $25! Open Daily 9:00am - 9:00pm (Last admission: 8pm) Tickets $28.00 (12 years and up) Ages 4-11: $21.00. Locals $5.00 off with ID.second and third re-entries are priced at $13 respectively, with proof of prior admission. Family packs of four (two adults and two children under 11 years of age) are available for $75. Recommended for ages 12+. Children under 12 must be accompanied by an adult. Multimedia portions of the exhibit are presented in English with Spanish subtitles. Find CSI: The Experience Tickets --- > Also Try Here



David Copperfield Theater

Indefinite

David Copperfield 7:00pm & 9:30pm with a 4:00pm Sat. Matinee Tickets $69.00, $79.00, $99.00 & VIP Meet and greet package $199.25 +tax & fee. Save up to $25.00 Scheduled Show dates are: Dec 16-31 Review Find David Copperfield Tickets --- > Also Try Here

Dec 31 Tue

David Copperfield

4:00pm, 7:00pm & 9:30pm Tickets from $87.00 +tax & fee.

Find David Copperfield Tickets --- > Also Try Here



Jabbawockeez Theater

Indefinite

Jabbawockeez A fantastic Hip-hop dance sensation show best known for being the winners of the first season of America's Best Dance Crew. They are recipients of a Lifetime Achievement award and the Living Legend Hip-Hop international award! Thur-Mon 7pm & 9:30pm & 4pm Matinee on selected dates Tickets from $50.00 +tax & fee. DARK Tue & Wed. 90-minute all ages show. Find Jabbawockeez Tickets --- > Also Try Here



KA Theatre

Indefinite

KA Cirque du Soleil KA is the latest show by Cirque du Soleil to hit the Strip, and it is an amazing achievement. A departure from previous shows, this is a piece of theatre that tells a story. KA combines martial arts, acrobatics, puppetry, interactive video projections and pyrotechnics to tell the epic saga of Imperial Twins---a boy and a girl---who embark on an adventurous journey to fulfill their destinies. [ Video Preview ] Save over $30 on Category C or more than $25 on Category B Seating! 7:00pm & 9:30pm Dark Thursday & Friday. Tickets $69.00, $99.00, $130.00, $150.00 & Kids 5-12 $34.50, $49.50, $65.00, $75.00 +tax & fee. Review Find KA Cirque du Soleil Tickets --- > Also Try Here

Dec 31 Tue

KA by Cirque du Soleil New Year's Eve Shows 4:30pm & 7:00pm Tickets from $93.00 +tax & fee. Find KA by Cirque du Soleil Tickets --- > Also Try Here



MGM Grand Garden Arena

Dec 15 Sun

Ariana Grande 8pm Tickets from $74.00 +tax & fee Find Ariana Grande Tickets

Apr 05 Sun

55th ACM - Academy Country Music Awards 5pm Tickets from $542.00 +tax & fee Find 55th ACM - Academy Country Music Awards Tickets

May 16 Sat

Niall Horan 7pm Tickets from $45.00 +tax & fee Find Niall Horan Tickets

Jul 31 Fri

Ozzy Osbourne with Stone Sour - 2020 7:30pm Tickets from $64.00 +tax & fee. (Honoring postponed tickets) Find Ozzy Osbourne with Stone Sour - 2020 Tickets

Sep 11 Fri

The Black Crowes 8pm Tickets from $79.00 +tax & fee Find The Black Crowes Tickets
Restaurants
Rating
Rating score
Based on 0 ratings
Score breakdown
Access

Location

Rooms

Service

Value
Earlier Rating
Rating: 7.522 Total Times Rated: 108
Comments about
MGM Grand Hotel Casino:
MGM Grand Hotel Casino on Facebook:
MGM Grand Hotel Casino Official Website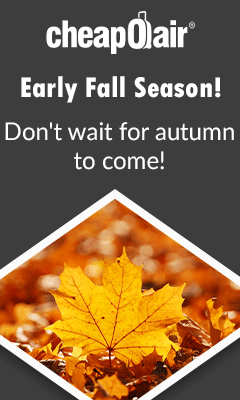 Special Limited Time Offers:
Caesars Entertainment
Travelocity:
Shop Hotel stays at Travelocity and save 10% on your next booking at select hotel locations!
Hotels.com:
Check daily to see the Deal of the Day! Save up to 50% on featured hotels!
Expedia:
Expedia: $50 off $700 Hotel + Flight Package
Most Loved Destinations: Save 20% or More on Select Hotels