Royal Resort
Hotel
The Royal Resort is a 191-room hotel
Our full service rooms have:
* Beautifully designed suites
* Home office Rooms
* Hair Dryers
* Refrigerators
* Wireless Internet
* Coffee Maker
Check-in: 3:00pm
Check-out: 11:00am
Casino
Limited Gaming / Video Poker
Entertainment




Indefinite

Haunted Vegas Tour This spirited and spooky ghost tour will take you to the haunting grounds of Bugsy Siegel, Liberace, Redd Foxx and Elvis. Robert Allen, creator of Haunted Vegas Tours now makes it possible to visit such eerie sites by offering a guided Tour and Show, featuring Sin City's Darkest Ghostly Secrets. According to Allen there are more than 21 places where paranormal activity has been documented in Las Vegas. The tour covers such sites as the "Motel of Death", where numerous celebrity deaths have occurred and the former home of a Las Vegas legend where his ghost continues to haunt despite numerous attempts to exorcise it. 9:30pm Tickets $66.25 +tax & fee. This is a 3-hour tour that leaves from this hotel only. Click to Save $20.00 Find Haunted Vegas Tour Tickets

Indefinite

Vegas Mob Tour The Vegas Mob Tour is a two and a half hour bus tour that reveals the sordid history of Las Vegas. According to Robert Allen, CEO and founder, " People are fascinated by anything about Las Vegas. They want to hear about the celebrities, the casinos, the mob and all that's synonymous with this town." Allen says he based his tour on the stories found in the popular book "The Battle for Las Vegas" written by well known author Dennis Griffin and personal interviews with Dennis Arnoldy, retired FBI Special Agent. The experience begins with tales about the mob's connection with Vegas. You'll visit the sites where murders, strange disappearances and mob activity occurred. Your tour guides, dressed in Pinstriped Suits and Fedoras, weave "eerie" stories about Las Vegas' darkest secrets. Strange tales of Sin City's colorful past fill the air. You will hear about the notorious gangster/casino builder Benjamin "Bugsy" Siegel and infamous mob enforcers Tony "The Ant" Spilotro and Frank Cullotta. Guests learn the truth about casino boss Frank "Lefty"Rosenthal, as well as celebrity deaths, suicides and many other strange and puzzling Nevada mysteries. If you are looking for something different "The Vegas Mob Tour" provides a spine tingling look into the dark and mysterious side of the Neon City! 6:00pm Tickets GA $66.25 +tax & fee This is a 2.5 hour tour that leaves from this hotel. More info Find Vegas Mob Tour Tickets
Restaurants
Rating
Rating score
Based on 0 ratings
Score breakdown
Access

Location

Rooms

Service

Value
Earlier Rating
Rating: 4.800 Total Times Rated: 3
Comments about
Royal Resort:
Royal Resort on Facebook:
Royal Resort Official Website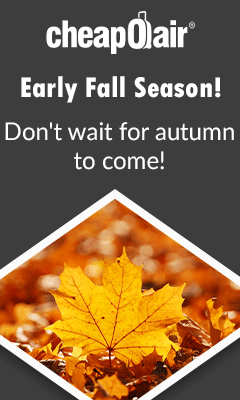 Special Limited Time Offers:
Caesars Entertainment
Travelocity:
Shop Hotel stays at Travelocity and save 10% on your next booking at select hotel locations!
Hotels.com:
Check daily to see the Deal of the Day! Save up to 50% on featured hotels!
Expedia:
Expedia: $50 off $700 Hotel + Flight Package
Most Loved Destinations: Save 20% or More on Select Hotels